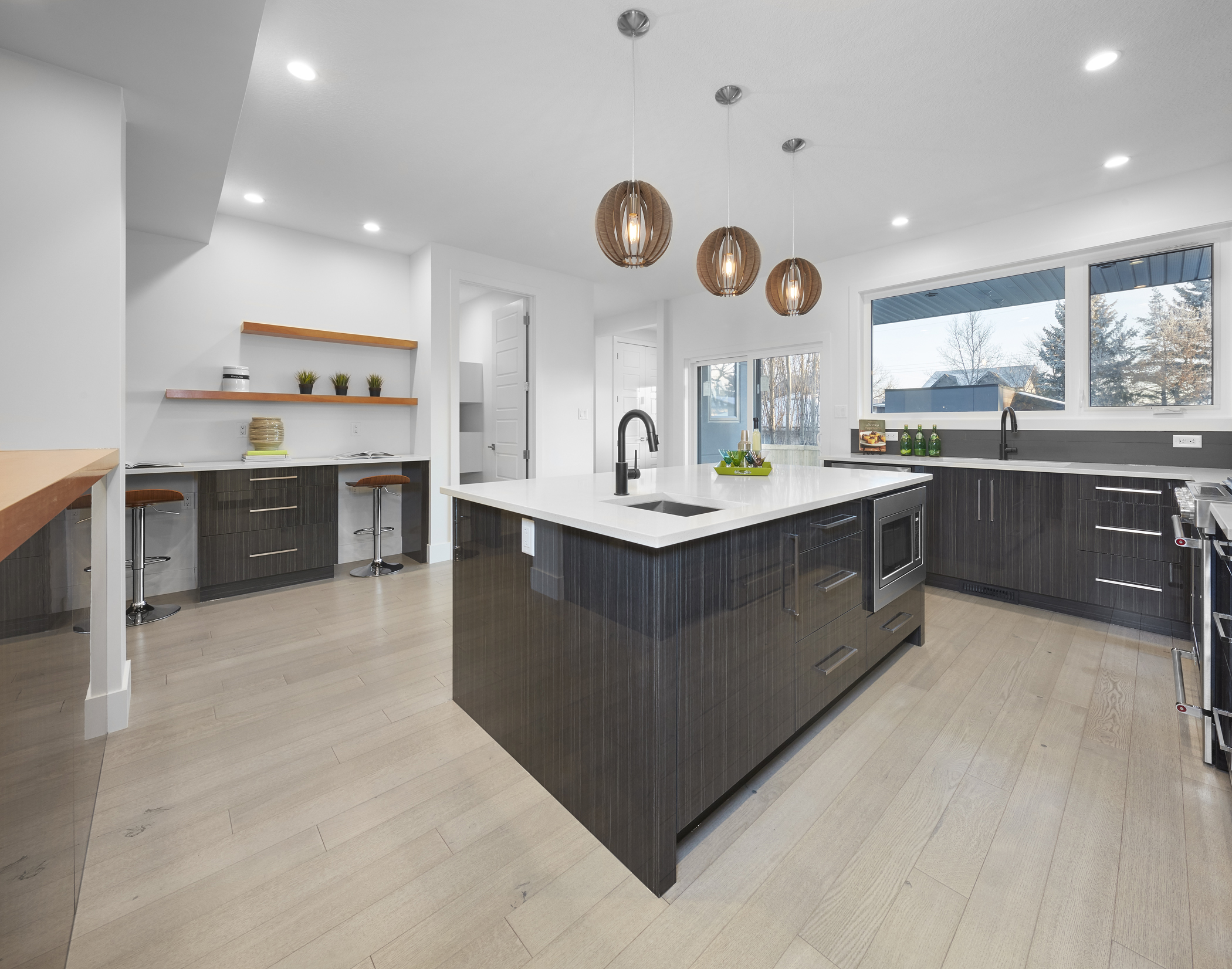 PETITE MAISON
2200 SQ . FT.
STATUS: COMPLETED 2017
The Petite Maison was the monumental inaugural Timber Haus project. After years of thinking, dreaming and planning, this home is the one that gave John and Don their successful start. A labour of love, they started the process by envisioning how this home would fit into the neighbourhood. Standing on the roof of the existing home, they took into consideration the views, the light and the surrounding foliage. As with all of their designs, they wanted to form a connection with nature.
Bathroom tiles in front of the sink with a textured pebble finish create a sense of grounding against your bare feet. Windows between the counter and kitchen cabinets allow maximum natural light to stream in. Once put on the market, this home sold immediately, and the rest is history.
Beautiful Exterior of Petite Maison